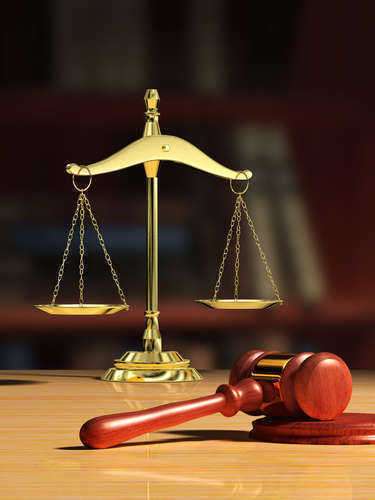 In many criminal cases, reasonable suspicion is present, and suggests that a defendant is likely guilty of the crime that he/she has been accused of committing. A defendant may have had the motive and the opportunity to commit the offense. The surrounding circumstances may make a defendant the likely perpetrator. However, in the United States, a defendant is considered to be innocent until he/she is proven guilty. Therefore, an individual is never guilty by suspicion.
Suspicion is never an adequate foundation of a conviction. The outcome of a criminal case can adversely alter an individual's life, resulting in the destruction of his/her reputation and serious criminal sentences, including incarceration. Therefore, it is important that an individual not be falsely convicted of an offense. As a result, finding a defendant guilty by suspicion is prohibited.
In order to prevent a defendant from being found guilty by suspicion, the United States implements extensive criminal cases. An individual cannot be charged with a crime unless there is suitable evidence indicating his/her guilt. This evidence must convince the jury, beyond a reasonable doubt, that the defendant has committed the offense in question.
The prosecution will have the opportunity to present pertinent evidence to the jury. Specified elements of the crime must be provided, including the defendant's motive and intention. The defense will then be granted the opportunity to argue the claims and accusations of the prosecution. Witnesses will be asked to provide testimony regarding the actions of the defendant and the events that occurred. If all presented evidence proves that the defendant is guilty, only then can he/she be convicted of the crime.