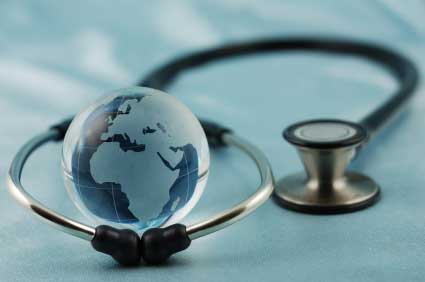 Medical Malpractice Defined:
Medical Malpractice is defined as professional negligence toward a treating patient by a health care professional. Health care professionals who may be charged with medical malpractice include doctors, nurses, surgeons and any licensed medical professionals such as chiropractors, physical therapists and the like. It is because of the occupational risk of medical malpractice that all health care professionals are required to maintain active malpractice insurance to offset the risk of potential lawsuits.
History of Medical Malpractice:
There is a general lack of data kept by courts prior to the 1950's regarding the average awards for medical malpractice and medical error litigation. However, this is not necessarily an indicator that medical malpractice lawsuits were uncommon in the years prior to the 1950s. Prior to this time, the Hippocratic Oath served as the court's major guideline for determining cause of action and at-fault fact finding procedures in medical malpractice lawsuits.
The Hippocratic Oath is an ancient humanist oath taken to this day by licensed medical professionals which sets forth the ethical guidelines and standard of care to which a medical professional is held responsible. In the 1960's and beyond, the united states government enacted specific legislation governing medical malpractice reform.
Law Governing Medical Malpractice:
Medical Malpractice is the negligence or intentional oversight on behalf of a medical professional which results in tangible harm to the patient. Tangible harm is a term that is ultimately up to the common sense standard of the court, but generally indicates an observable change in the victim's life for the worse.
It's important to note that medical malpractice is handled on a state by state basis, with caps for punitive damages and standards of care specified in detail by state law. Medical malpractice suits are resolved at the state court level and generally do not petition the higher federal courts for appeal unless the state law in question is a violation of federal law or constitutional rights.
Breach of Confidentiality:
Health Care professionals are bound by the terms of the confidentiality agreement signed by the patient upon commencement of treatment. Breach of this doctor-patient confidentiality is considered a form of medical malpractice under federal law. The American Medical Association believes that an individual seeking treatment or help from a medical professional should be able to do so without fear of disclosure of personal information to other medical professionals or laypeople. It is thus that health care professionals are mandated to operate under a strict policy of non-disclosure of patient information as per a confidentiality agreement in all commencements of disclosure.
Liability of a Doctor:
In medical malpractice law, a doctor is liable to be held to a standard of care stipulated by state law. Generally, this standard of care is composed of three parts. The first part of a standard of care is the principle that a doctor or treating health care professional will always act in the best interest of the patient – that the patient will not be harmed in the process and that the aims of treatment will be for the patient's well being.
The second standard of care refers to the doctor's responsibility for accuracy in fact-finding and formation of a diagnosis to the best of his or her abilities using up-to-date methodology. The final standard of care refers to a doctors responsibility to form a prompt and appropriate schedule of treatment that will address a patient's medical issues in time so no further degeneration or damage occurs in the meantime. If a doctor neglects any of these duties, he or she may be an insurance liability. It is thus that all doctors and treating medical professionals must have malpractice insurance.
Institutions Liability:
A major area of liability insurance law is the field of Institutions Liability. While it is a commonly held view that medical malpractice insurance pertains only to health care professionals which directly treat patients and doctors/nurses, a significant amount of medical malpractice insurance is held by medical institutions themselves. Not only do treating doctors at a particular institution need medical malpractice insurance to legally practice medicine, the facility itself must also have a liability insurance policy which assumes the risk of operational liability should a patient be harmed or neglected during treatment. If you need legal advice and assistance, contact malpractice lawyers.